A castle in the heart of the South Moselle
Historical monument built in 1564
Built from 1564, surrounded by farmland and forests, Romécourt is a place steeped in four centuries of history. The 16th century fortified residence is listed as a French Historic Monument.
Visits to the park and the chapel from March to October: from 10 a.m. to 12 p.m. and from 2 p.m. to 5 p.m. Price: €4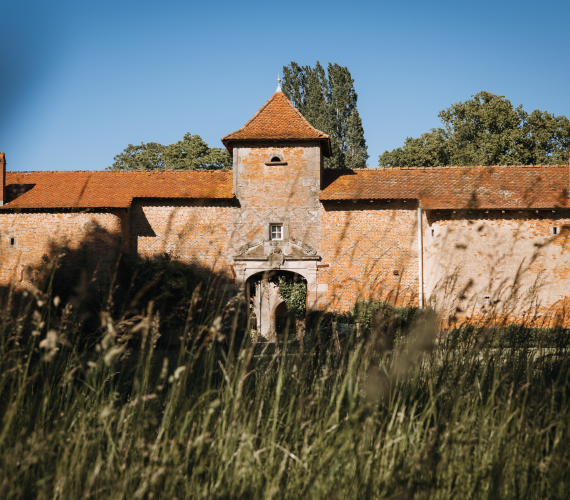 The castle is in Renaissance style
Four corner turrets, one of which has been replaced by a castral chapel, flank the entrances. The visitor enters into a vast central courtyard through the German gate and exits through the French gate for a walk in the English-style park. The chapel and park can be visited on request.
In the centre of the Lorraine regional park in the Pays des Etangs (Moselle), this is the ideal place, away from the main roads, for a stopover of one or more days or weeks in comfortable and completely renovated cottages. Everything invites you to calm and rest in this timeless place.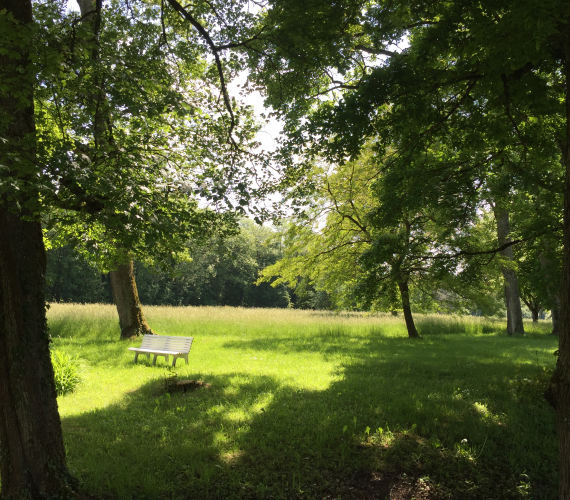 The Romécourt estate covers 300 hectares of forest, fields and nature. Bordering the château de Romécourt is a magnificent English park with large, multi-century-old trees. A so-called Victor Hugo oak comes from his estate in Guernsey.
On either side, gorges were dug to extract the earth needed to make the bricks and tiles that were used to build the estate. One of them ends in a small pond where the walker can enjoy the calm.
Opposite the manor's porch, an allée de la Belle Croix leads to a calvary. This can be the start of long walks through the forest to the Marne-Rhine canal.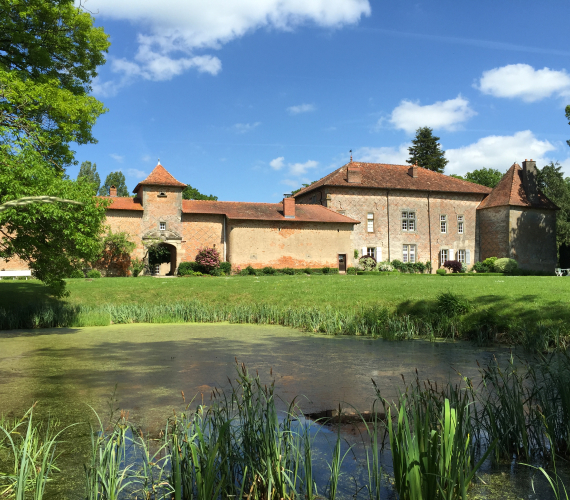 The historic 16th century chapel
A visit to the small chapel, which was a parish church until 1793, is a must. It was built at the same time as the other buildings at the end of the 16th century.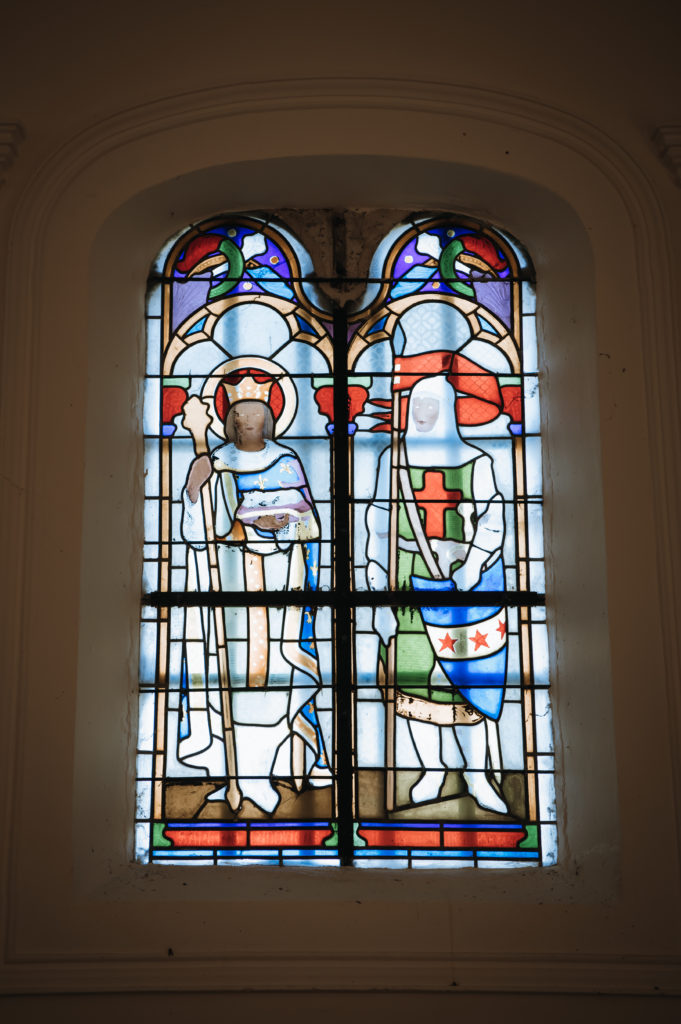 One of the stained glass windows shows St Louis and Hugues de Martimprey, who accompanied the king on the crusades and was ennobled on that occasion.

Since 1698, the castle chapel has been the burial place of the de Martimprey de Romécourt family.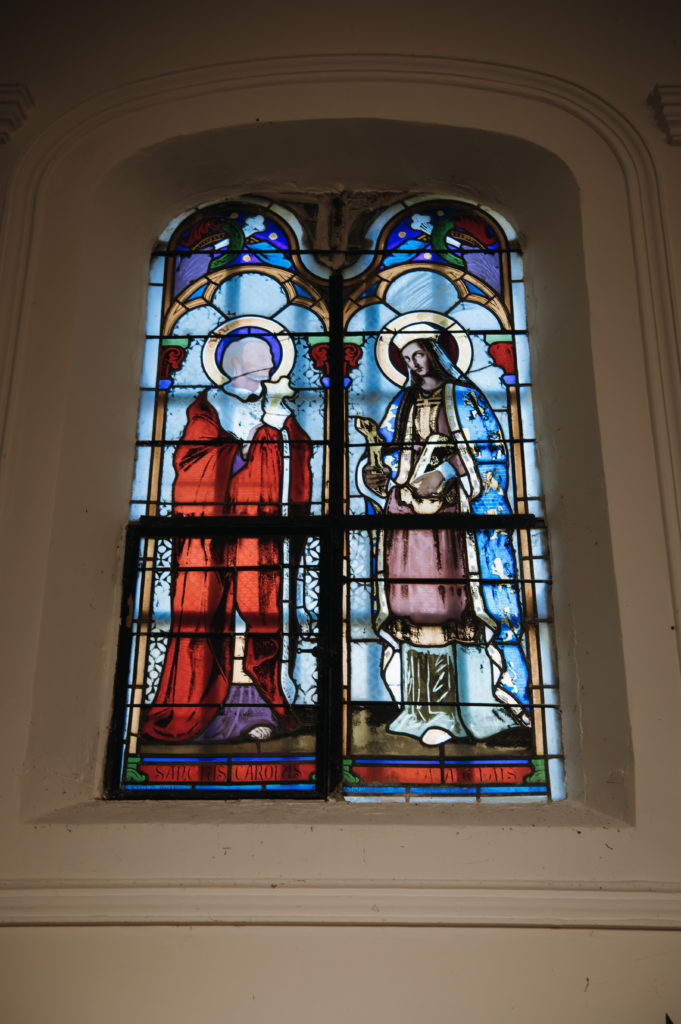 A preserved regional heritage
In 2016, the chapel was restored with the help of the department, the Grand Est region and the Fondation du Patrimoine. Ceremonies (weddings, christenings, etc.) are held there as in the past when a chaplain celebrated mass for the small community of Romécourt. About fifty people lived there in autarky.