A 1 heure des gîtes du château de Romécourt
Lalique est une société française, fondée en 1888 par le maître verrier et artiste de génie René Lalique. Reconnu pour ses création d'un style Art nouveau, René Lalique en sublime ses figures classiques (faune, flore et nature).
La maison Lalique est devenue célèbre notamment  grâce à ses vases emblématiques fabriqués à la main dans sa manufacture de Wingen-sur-Moder. Elle produit également des objets décoratifs, des bijoux, des parfums et des pièces d'art.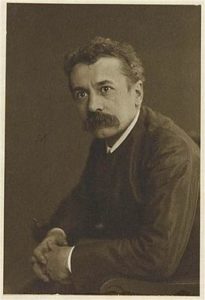 Au fil des années, Lalique a collaboré avec les plus grandes marques de luxe et beaucoup des plus grands artistes comme Zaha Hadid, Bentley Motors, le whisky The Macallan, etc.
Les pièces sont recherchées par les collectionneurs et peuvent atteindre des prix record. Le 18 janvier 2014, The Macallan, une bouteille de 6 litres de whisky fabriquée par Lalique a été vendue par Sotheby's Hong Kong dans une vente aux enchères pour un prix record.
En 2011, Lalique ouvre son musée boutique à Wingen-sur-Moder. Il présente plus de 650 œuvres créées par René Lalique et ses successeurs. Entrée plein tarif : 6 €
Les gîtes du château de Romécourt sont un endroit idéal duquel partir à la découverte du génie créateur de René Lalique.
Site de la marque : https://www.lalique.com/fr
Site du musée : https://www.musee-lalique.com