1 hour from the cottages of the Romécourt castle
Lalique is a French company, founded in 1888 by master glassmaker and genius artist René Lalique. Recognized for his Art Nouveau-style creations, René Lalique sublimates his classic figures (fauna, flora and nature).
The Lalique house has become famous in particular thanks to its emblematic handcrafted vases in its factory in Wingen-sur-Moder. It also produces decorative objects, jewelry, perfumes and art pieces.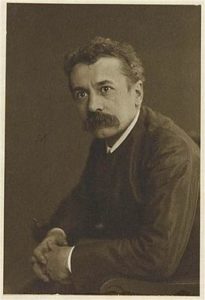 Over the years Lalique has collaborated with the biggest luxury brands and many of the biggest artists like Zaha Hadid, Bentley Motors, The Macallan whiskey, etc.
Coins are sought after by collectors and can fetch record prices. On January 18, 2014, The Macallan, a 6 liter bottle of whiskey made by Lalique was sold by Sotheby's Hong Kong in an auction for a record price.
In 2011, Lalique opened its boutique museum in Wingen-sur-Moder. It presents more than 650 works created by René Lalique and his successors. Full price entry: 6 €
The lodgings of the Château de Romécourt are an ideal place from which to discover the creative genius of René Lalique.
Brand website : https://www.lalique.com/fr
Museum website : https://www.musee-lalique.com