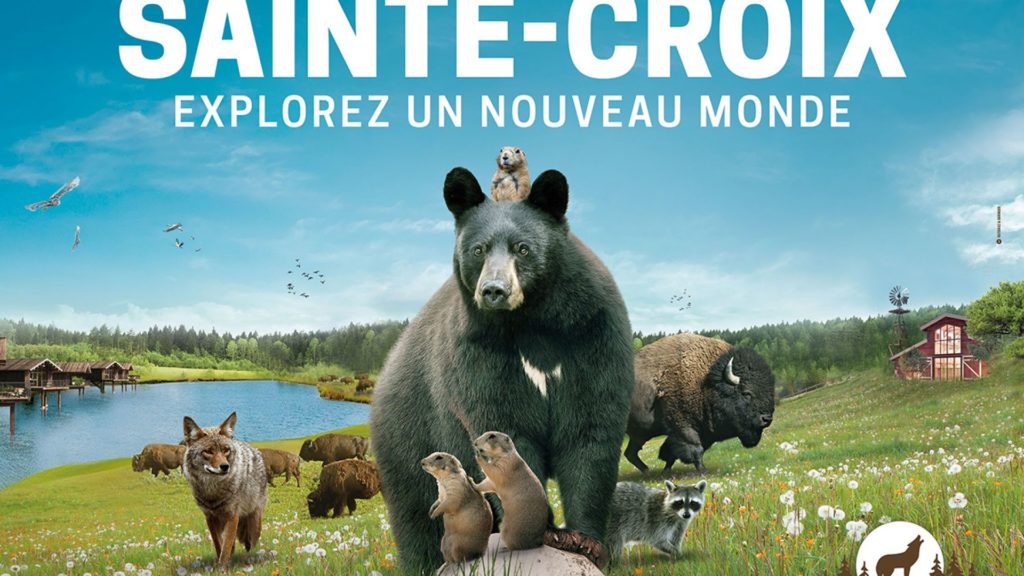 20 minutes by car from Romécourt
First of all, the castle of Romécourt and the animal park of Sainte-Croix share a strong link with nature and local roots in Moselle.
The Sainte-Croix Animal Park is a French zoological park located in the heart of the Lorraine Regional Natural Park, in Rhodes. Mainly specialized in European fauna.
Unique in Europe, this park offers an area of ​​120 hectares, in the middle of the country of ponds where 1,500 animals of 100 different species evolve.
You can discover a pack of wolves, bears, deer, does, etc. There is even a space designed like in Madascagar for a colony of lemurs.
You can visit the educational farm with its chickens and sheep. For young city dwellers, a real apprenticeship in life on the farm.
The Sainte-Croix animal park is part of the five largest zoo in France. It offers unusual accommodation.
In summer the park organizes night visits where you can hear the call of wolves. In autumn, you can attend the slab of the deer.
Entrance to the park in 2021 is € 26.50 for adults and € 18.50 for children (3 to 11 years old).
Website: